Plan a Handmade Etsy Wedding on a Budget for under £1000
23 Feb 2015
Are you planning a budget wedding? We've had a look on Etsy for the best handmade wedding items to cover all bases of your wedding. After a lot of research, we think that you can buy everything from handmade invitations and rings to beautiful dresses and bouquets, manageable for under £1000!
So here are our best picks…
The Invitations: £1.50 each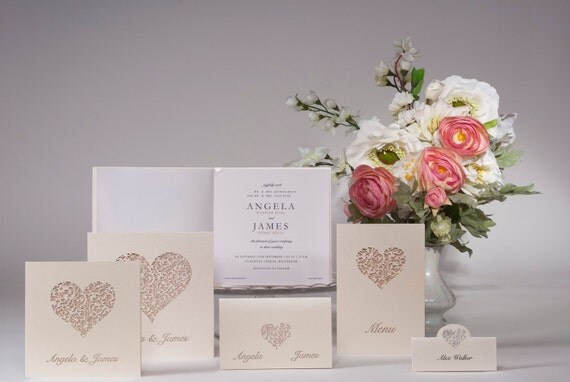 These gorgeous and simple laser cut wedding invitations from Etsy seller Cartalia can be personalised with the bride and groom's name on the front and a message inside.
Find them here.
The Rings: £100 for two
Sarah Jane Egan makes these absolute stunning sterling silver set of his and hers wedding rings in her workshop in Wales. And at £100 for the set, they're an absolute bargain as well!
Find them here.
The Dress: £246.86
This elegant satin and lace gown from EL Design Studio proves that you don't need to spend thousands on a couture dress when you can have something equally as beautiful tailored for you!
Find it here.
The Suit: £120.09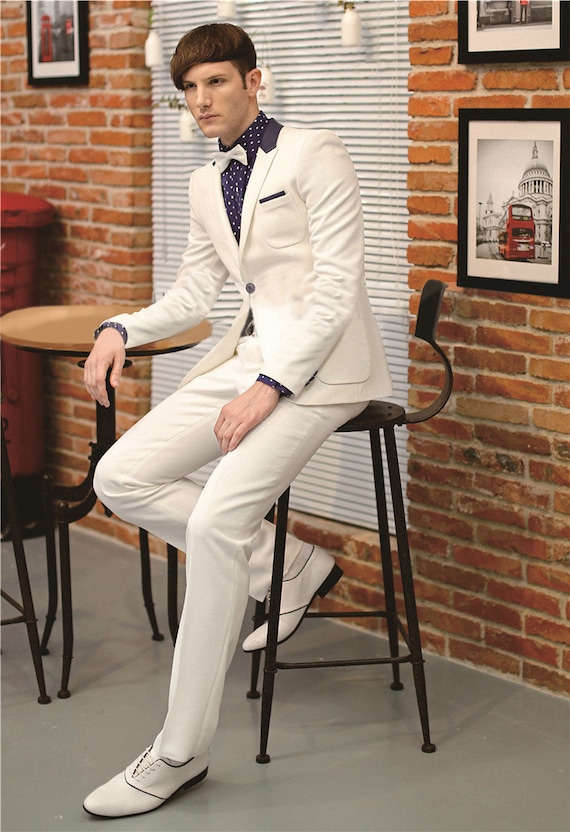 This handmade double breasted suit from ThreeUglyDuckling is bound to stand out from the crowd on your wedding day, and with loads of custom designs, it will be easy to find something that suits you, sir!
Find it here.
The Bridesmaids' Dresses: £79.40 each
With something that will look great on all your bridesmaids, these mismatched, rustic dresses from AtelierSignature are bang on trend!
Find them here.
The Bouquet: £76.73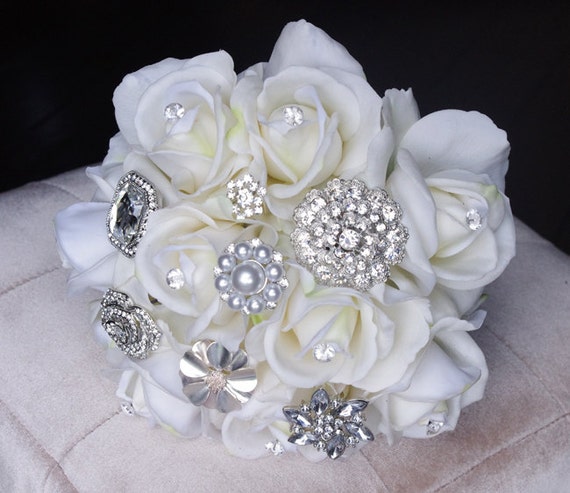 Fancy something a bit different? Wedideas are making these gorgeous bouquets with silk flowers and rhinestone broaches. Make your outfit a bit more sparkly, and it will last forever unlike a traditional bouquet!
Find it here.
The Decorations: £3.34 for five
There are endless ideas for decorations on Etsy, but we love these candle holders handmade from eco-paper from FMCstudio. There are loads of different designs to choose from too!
Find them here.
The Favours: £3.29 for twenty
A very cute idea for wedding favours, GreatestDayEvents is offering these personalised seed packets which you can customise with your own message. Lovely!
Find them here.
The Cake: £70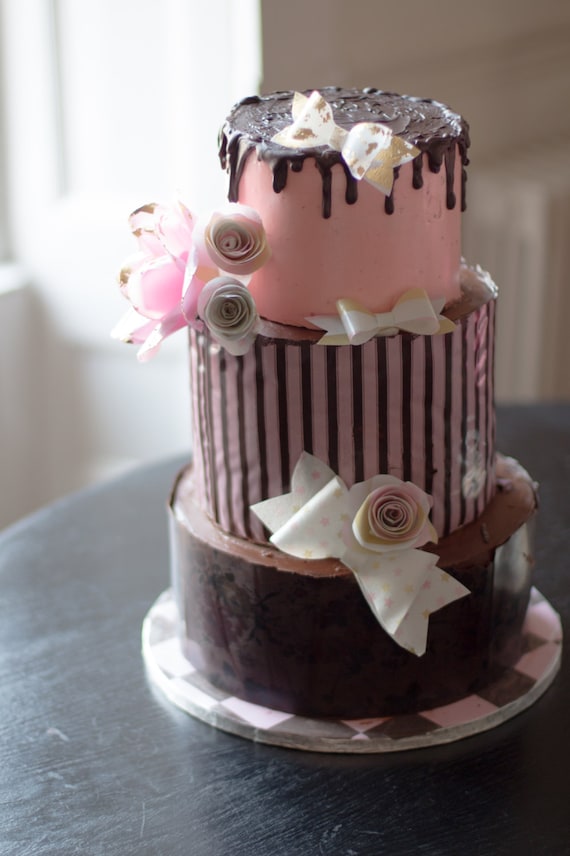 BakingInProgress makes bespoke wedding cakes to order with custom designs- they're too pretty to cut in to!
Find it here.
To discuss your photography requirements please get in touch
There are tonnes of amazing people selling incredible unique, handmade items on Etsy, so it is worth taking a look for some great ideas!